Today, 8th of March, is International Women's Day, a sacred date on the calendar dating as far back as 1910. Although gender equality has come a long way since then, many feminists will argue we still have many stones to turn. Many major roles including the government and high-flying corporate roles are still very much male-dominated. Many cultures still have women on second rank.
#GirlPower has come a long way, and today I'd like to celebrate 10 specific women who have gone against all odds to change the world for the better. In no particular order, here are my favorite top 10 super-women:
1) Mother Teresa (1910-1997)
"Spread love everywhere you go. Let no one ever come to you without leaving happier." – Mother Teresa
Lovingly remembered as Saint Teresa of Calcutta, this Albanian-origin Catholic bun and missionary needs no introduction. She selflessly dedicated her life to the needy and gave shelter to HIV, leprosy and tuberculosis victims who were otherwise regarded as society outcasts.
2) Oprah Winfrey (1954)
"Be thankful for what you have; you'll end up having more. If you concentrate on what you don't have, you will never, ever have enough." – Oprah Winfrey.
Born and raised by a single mother in dire circumstances, African American Oprah Winfrey went on to becoming the "Queen of All Media" with her global success as talk-show host on the 'Oprah Winfrey Show'. But she is so much more than just a celebrity. Oprah has generously donated to several causes across the globe and is a true philanthropist. Several assessments rank her as the most influential woman in the world.
She is the richest African-American, and North America's first multi-billionaire black person, and has been ranked the greatest black philanthropist in American history.
3) Anne Frank (1929-1945)
"I keep my ideals, because in spite of everything I still believe that people are really good at heart." – Anne Frank.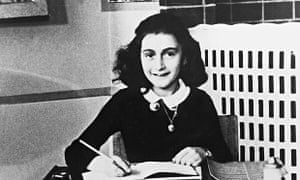 A 15 year-old Holocaust victim who's heartfelt diary was discovered after her untimely death. Anne's accounts sheds light on the dark side of human nature, but above all trades us that in the end, we are all the same. There is an Anne in all of us.
4) Marie Stopes (1880-1958)
"Each coming together of man and wife, even if they have been mated for many years, should be a fresh adventure; each winning should necessitate a fresh wooing." – Marie Stopes
British scientist Marie Stopes pioneered in the then-taboo fields of birth control and sex education in the 20th century. She publicly addressed romantic and sexual happiness in a marriage, shattering many barriers in society.
5) Iris Apfel (1921)
"More is more, less is a bore." – Iris Apfel.
A 'rare bird of fashion' who's bold colorful costume jewelry and wardrobe has made her famous in her 90's.
Iris makes us realize that personal style beats fashion trends, and that age is no barrier for being absolutely, flauntingly fabulous. Read more about her in my earlier post by clicking here.
May we all live to be an Iris!
6) Rosa Parks (1913-2005)
"I knew someone had to take the first step and I made up my mind not to move." – Rosa Parks
Touted as being "the first lady of civil rights", African-American Rosa Parks famously refused to give away her seat to a white passenger in a bus in white-dominated Montgomery (Alabama) in 1955. This rebellious act sparked the Montgomery Bus Boycott that crippled the state capital's public transport system.
7) Malala Yousafzai (1997)
"We realize the importance of our voices only when we are silenced." – Malala Yousafzai.
Malala Yousafzai is a Pakistani advocate for girls education and the youngest-ever Nobel Prize laureate.
In 2009, when Malala was just eleven years old, she started blogging about life under the Taliban rule, speaking out directly against their threats to close girls' schools. (Pakistan has the second highest number of children out of school and two-thirds of them are female.)
The blog on BBC Urdu garnered international attention wand made her the target of death threats. In October 2012, a gunman shot her and two other girls as they were coming home from school. Malala survived the attack and in 2013 published an autobiography, I Am Malala: The Girl Who Stood Up for Education and Was Shot by the Taliban.
In October 2014, Yousafzai received the Nobel Peace Prize.
8) Florence Nightingale (1820-1910)
"I attribute my success to this – I never gave or took any excuse." – Florence Nightingale
"The lady with the lamp" changed the perception of the nursing profession when her undying dedication to the sanitary conditions and well-being of wounded soldiers during the Crimean war saved many lives.
9) Billie Jean King (1943)
"I thought it would set us back 50 years if I didn't win that match. It would ruin the women's tour and affect all women's self esteem." – Billie Jean King
When Billie Jean King famously beat Bobby Riggs in 1973 after he was quoted saying men were superior athletes, she bagged a whopping $100,000 in prize money and won the adulation of women all over for winning the 'battle of the sexes'. She went on to win 20 Wimbledon titles and is regarded a true US tennis legend to this date.
10) J.K. Rowling (1965)
"It is impossible to live without failing at something, unless you live so cautiously that you might as well not have lived at all, in which case you have failed by default." – J.K. Rowling.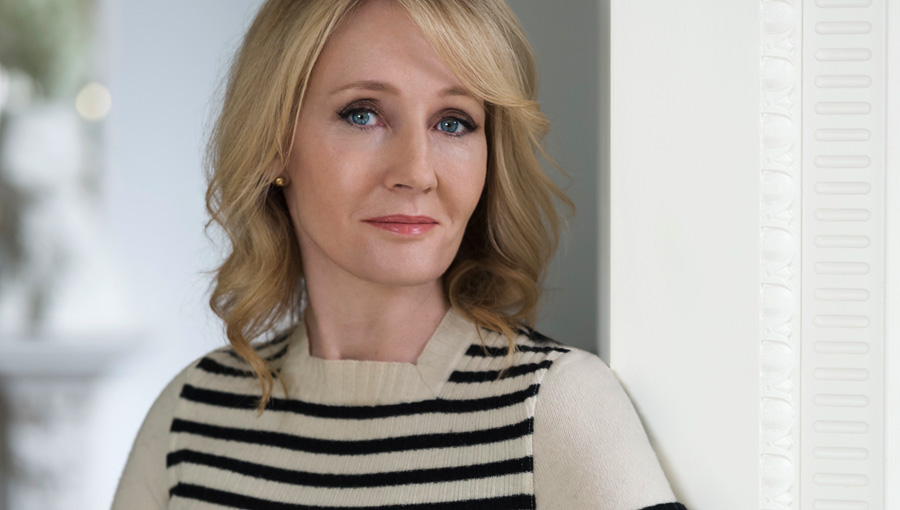 A typical rags to riches story, Joanne Rowling was a single mum on the brink of poverty.
She convinced the idea of the Harry Potter series while on a delayed train from Manchester to London in 1990.
It was not until 7 years layer that she published her ever-popular Harry Potter series that had 6 sequels, the last being released in 2007.
The books have won multiple awards, and sold more than 400 million copies. They have become the best-selling book series in history and been the basis for a series of films, over which Rowling had overall approval on the scripts and was a producer on the final films in the series.
J. K. Rowling is the world's first billionaire author, and a role model for millions of young fans and aspiring writers across the world.